How to Make a Living as a Freelance Writer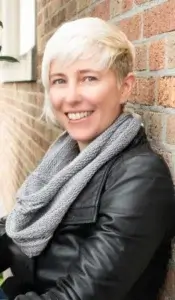 In this training, we are joined by Jessie Kwak, and she shares her insights and experiences as an established freelance writer.
Jessie covers how to get started as a freelance writer, finding your niche, setting rates, negotiating with clients, marketing your services, and more.
Whether you're looking to supplement your income or build a full-time freelance writing career, this training provides a wealth of practical advice and tips to help you succeed.
Some of the topics covered include:
Defining your freelance writing niche and ideal clients
Setting competitive yet livable rates for your services
Finding freelance writing opportunities and clients
Developing a steady pipeline of work through networking, referrals, and repeat clients
Transitioning from a side hustle to a full-time freelance writing career
And much more! This training provides a comprehensive overview of how to launch and build a successful freelance writing business.
230531