Training #367 – Selling to Schools with Keri-Rae Barnum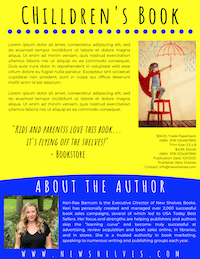 When most authors think of book sales in schools they think Scholastic book fairs or maybe even the college bookstore.
The truth is, most sales into the school system happen as a grass roots effort directly between authors and educators.
This may sound like a lot of work, but if you know what educators are looking for and how to serve them, you can begin tapping into a niche market with huge potential for exponential sales.
Keri-Rae Barnum from New Shelves Books joins us today to share her method for selling books into school systems, and also gave us a template she created for a "Children's Book One Sheet" that you can get for free from her website. (Check out the coupon code in the resources below.)

210407